Incorpora questa immagine
Posted by
---
8 Mar 2014
---
in
Getty Images's decision to make its images freely available on the Internet for non-commercial usage is generating a lot of debate. And beware, Getty wants something from us too, for the privilege.
La decisione di Getty Images di rendere le proprie fotografie disponibili gratuitamente su Internet per utilizzi non commerciali sta facendo molto discutere.
È una strategia interessante, che cambierà rapidamente le carte in tavola. Naturalmente Getty, in cambio delle sue foto, vuole comunque qualcosa da noi, ed è bene esserne informati.
In un dettagliato articolo Il Post ci spiega come funziona la cosa, e, andando direttamente al punto, lo stesso fa Michele Smargiassi sul suo blog.
Anche il British Journal of Photography, dando voce alla dirigenza Getty, racconta l'iniziativa.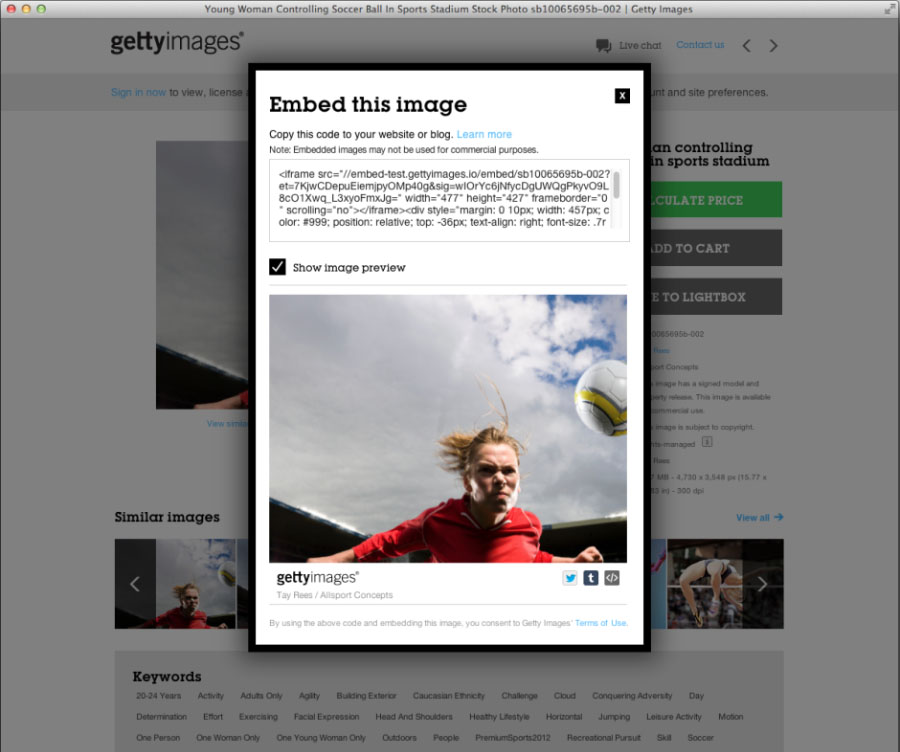 Non resta che attendere sviluppi e contromosse.