L'autunno cede lentamente il passo all'inverno e ci si rifugia con più slancio tra le grinfie del macabro, si cerca conforto nel brivido rassicurante dei piccoli orrori quotidiani.
E se l'occhio nel suo inquieto vagare cade sul dorso di copertina di The Gashlycrumb Tinies a quel punto non è più possibile tornare indietro.
A is for Amy who fell down the stairs.
B is for Basil assaulted by bears.
C is for Clara who wasted away.
D is for Desmond thrown out of a sleigh.
[…]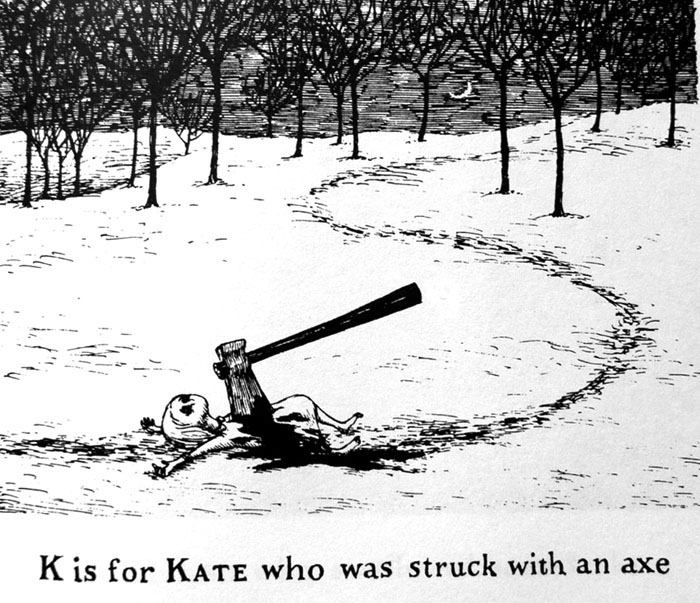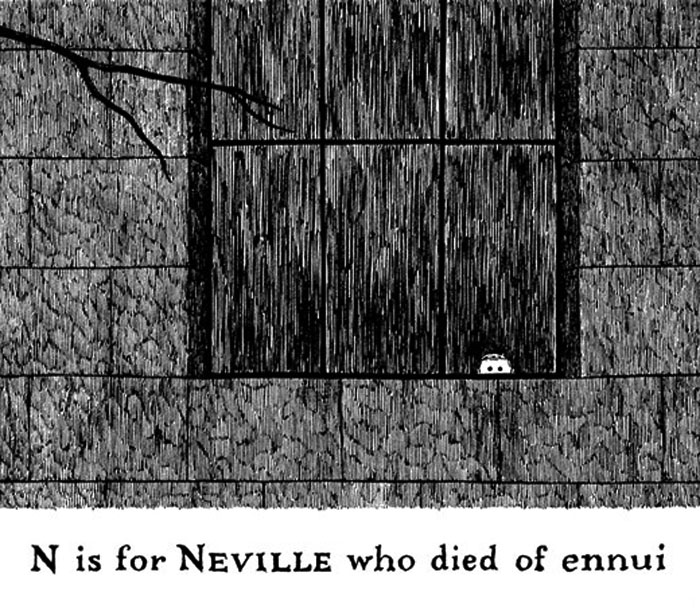 Lettera dopo lettera, disegno dopo disegno, Edward Gorey vi delizierà con i racconti dei piccini vittime delle peggiori paure dei grandi.
Non fatevi troppe domande sulle sue storie, lasciatevi trascinare dolcemente a fondo nel suo mondo di inchiostro nero.
E non fatevi neppure troppe domande su di lui. Era quello che definireste un tipo strano.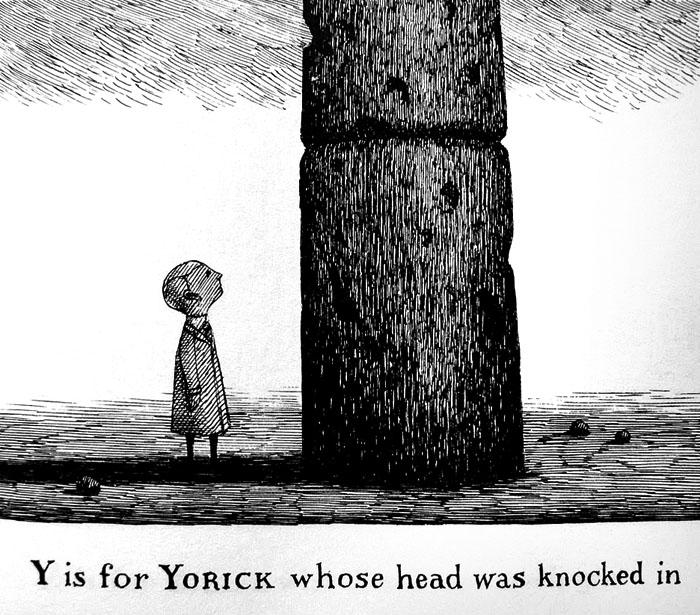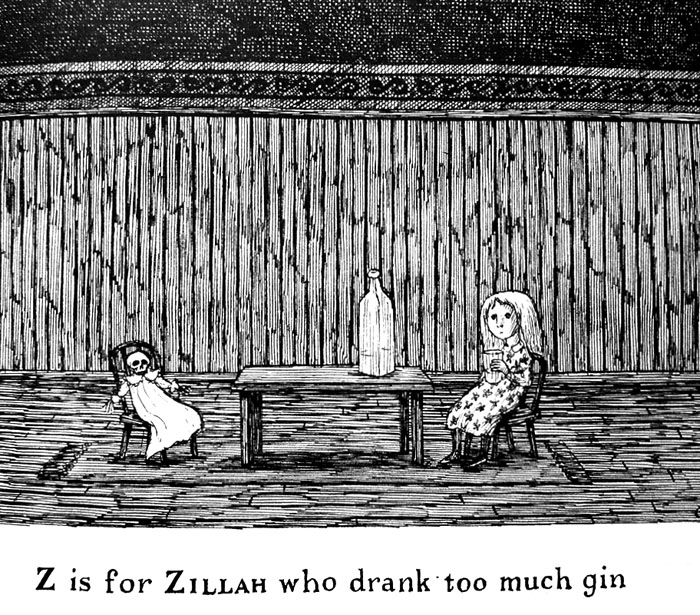 Scusate, qualcuno sta bussando alla porta.