Il dagherrotipo e la memoria
Posted by
---
17 Mar 2013
---
in
A selection of decayed daguerreotypes from the studio of Mathew Brady. Faces and bodies slowly disappearing.
Una selezione di immagini rarefatte, consumate dal tempo, proposte da quel pozzo senza fondo di curiosità che è Public Domain Review.
La dagherrotipia è un procedimento fotografico messo a punto da Louis-Jacques-Mandé Daguerre nel 1837. Raggiunse rapidamente un notevole successo, offrendo la possibilità di un ritratto agli esponenti della classe borghese del tempo.
Copia unica non riproducubile, fragile per sua natura, il dagherrotipo veniva per questi motivi protetto inserendolo sotto vetro in eleganti cofanetti.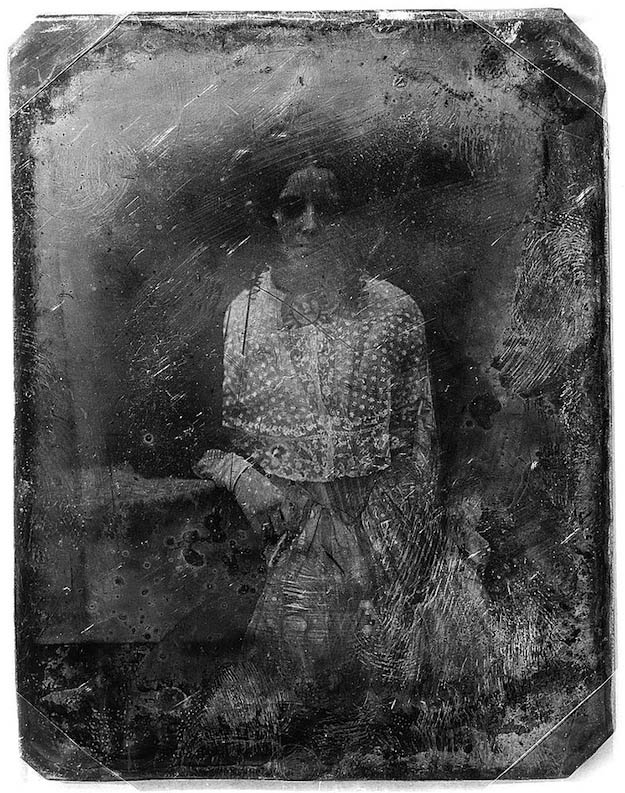 Arrivano a noi queste lastre rovinate, provenienti dallo studio del fotografo statunitense Mathew Brady. Preziosa memoria storica, volti e corpi che lentamente si dissolvono.